HAPPY SABBATH
Welcome to
TORONTO CHURCH ONLINE
4 April 2020
(PRE-RECORDED SERVICE)
Pr Grego Pillay - Attacked by doubt
This coming weekend will be Easter. A time when we contemplate what Jesus has done for humanity.
So, in view of that this coming Friday April 10 at 7pm I am planning to host a Zoom Communion Service.
This is how we are going to do it:
I would encourage you and your family to prepare for this by having some grape juice and bread (you can use some flat bread; a piece of cracker or something suitable) laid out on your table or near you.It would awesome to have all families including the children participate in the communion as well.

I will lead you in the service via Zoom at the appropriate times.

Our Elders will also assist with this.

We will not be having a foot washing but if you so wish to do that you can do so prior to our starting time.
Here is the link for Zoom:
Join Zoom Meeting
https://zoom.us/j/4016922827 Meeting ID: 401 692 2827
Let's make this a memorable event.
Directory

Pastor: Grego Pillay 0435 077 752 gregopillay@y7mail.com
Administration: Kevin Amos 0417 339736
Sabbath School: Con & Leanne Roussos 0413 223543
Growth Groups: Chris Drury 0429 131388
Worship Leader: Mel Pillay 0435 077751
Treasurer: Glenda Jeffries 0412 559304
Roster: Glenda Amos 0404 136467​ torontosdaroster@gmail.com
eNews: Alissa Holt 0413 487 111 torontochurchbulletin@gmail.com
So do not fear, for I am with you; do not be dismayed, for I am your God.
Isaiah 41:10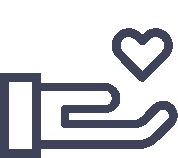 "Each of you should give what you have decided in your heart to give, not reluctantly or under compulsion, for God loves a cheerful giver."