You are invited to join Pr Grego and the rest of the church on Sabbath afternoon, at 2:30pm to share and fellowship.
​
Meeting ID: 401 692 2827
​
Church may be closed, but God still needs your tithes and offerings.
​
The best way to give is through egiving. You will find useful tips on setting up an account here
​
Offering today is for Local church expenses
​
Are you missing your paper copy? These are still arriving and have been put in your folder at church. Elders are delivering, where possible, to members, especially those without access to the online Record.
Men of the Word
Meeting 9.00am Monday, June 15. The men will be meeting at the church. We will be practising hand hygiene and social distancing but it will be good physically see each other again. All men are welcome to attend.
​
The End - Evangelistic Series
The End is a 24-part Evangelistic series on what the Bible says about the end of the world. The End series starts on Sunday May 10th 8:00pm at theend.digital. The two presenters are Charissa Torossian and Lyle Southwell. Read more...
​
Australia Wide Evangelistic Campaign - Hope Online
In collaboration with local conferences, the Australian Union Conference, AMN and the SPD we will be facilitating a 3 part full-message virtual evangelistic series. This series will share the message of hope in Jesus and is designed to provide hopefully spiritual insights to the current global climate of fear and suffering. Read more....
​
Building emotional resilience in the midst of a pandemic
Weekly Zoom meetings every Monday 3.00pm-3.30pm. More information here.
​
NNSW Conference News
View Pr Adrian Raethel's video clip on Facebook for the latest in what is happening in the conference. In October there is going to be a Pathfinder Camporee and a Family Big Camp on the October Long Weekend. View it here.
​
​
​
​
Happy Birthday
Lyle turns a venerable age today. Happy birthday Lyle!
​
​​​Toronto Church Prayer Meeting
This is held on Wednesday at 7.00pm. Are you missing everyone? This is a great way to fellowship and pray together.
Join Zoom Meeting
Meeting ID: .401 692 2827
Password: 031578
See you on Wednesday evening.
​Afternoon Meeting
Join with other church members at 2.30pm this sabbath.
Last Sabbath we learned about the Holy Spirit.
Better Books and Food
BBF is still operating. Shop online at adventistbookcentre.com.au or ring or email them to place an order you can pick up from the rear of the shop. (02) 4977 2444.
​
Care Ministry
Craft days now being held every Wednesday in the church hall. All precautions will be taken to ensure your protection from the virus. We look forward to seeing you there. Many have been working at home to keep up the supply of quilts ready for distribution to the fire victims on the South Coast, so there should be lots of work for you to do!
​
Scripture classes
Watch this to inspire you to help out in schools. Your help is needed.
​
Directory

Pastor: Grego Pillay 0435 077 752 gregopillay@y7mail.com
Administration: Kevin Amos 0417 339736
Sabbath School: Con & Leanne Roussos 0413 223543
Growth Groups: Chris Drury 0429 131388
Worship Leader: Mel Pillay 0435 077751
Treasurer: Glenda Jeffries 0412 559304
Roster: Glenda Amos 0404 136467​ torontosdaroster@gmail.com
eNews: Alissa Holt 0413 487 111 torontochurchbulletin@gmail.com
HAPPY SABBATH
Welcome to
TORONTO CHURCH ONLINE
20 June 2020
Online Service
​
Click here if you have trouble accessing the program
So do not fear, for I am with you; do not be dismayed, for I am your God.
Isaiah 41:10
Sabbath school powerpoint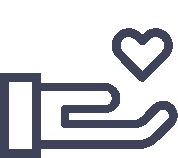 "Each of you should give what you have decided in your heart to give, not reluctantly or under compulsion, for God loves a cheerful giver."