ORDER OF SERVICE
​
Welcome
Songs
Children's story
Sermon
Benediction
A letter from Pr Grego
18.4.20
Church may be closed, but God still needs your tithes and offerings.
​
The best way to give is through egiving. You will find useful tips on setting up an account here
​
Offering today is for Education
​
Are you missing your paper copy? These are still arriving and have been put in your folder at church. Elders are delivering, where possible, to members, especially those without access to the online Record.
BIG CAMP ONLINE IN 2020
​
Big Camp @ Home
We may not be able to attend Big Camp but you can still have it at home. Here are fun activities, crafts, object lessons, talks and music for the children.
Big Camp - Young Adults
There will be a daily live-streamed event of the Young Adults tent from April 20-25 with workshops, exercise sessions, prayer meetings and activities through the day and a worship program in the evening with a social virtual "hangout cafe" after the evening programs.
​
Everyone is welcome! What makes doing Big Camp Online exciting is that anyone can come! We are no longer bound to a location. If you're reading this, it means you're invited. This is for all Youth & Young adults in our conference and beyond. Invite your friends! All are welcome!
​
Building Emotional Resilience in a Pandemic
Adventist Community Services & ADRA Australia Emergency Response Team are inviting you to a weekly "Emotional Resilience in the midst of a Pandemic" Zoom meeting starting Monday, 20 April 2020 at 3:00pm-3:30pm.
​
Big Camp Appeal
The conference-wide Big Camp appeal offering will be held on April 25. Even though big camp has been canceled, our mission has not been canceled. To directly support cutting-edge evangelism and community outreach activities in this fast-changing world, please give generously on April 25.Read the 2020 Appeal brochure and select a donation method. Thank you!
Links
Aaron North - 10 minute sermon - How to Regain Your Connection with God
- https://www.youtube.com/watch?v=6g4uksnDFoc&feature=youtu.be

Pr Peter Watts Evangelistic Sermons
https://isgodforreal.com.au/resources/

The Incredible Journey YouTube videos
https://www.youtube.com/channel/UCZjbZEUu24SLmiB4GrmP1yg
​
​
​
​Tithes and Offerings
If you are not able to access eGiving, Pr Grego will be happy to collect your tithes and offerings from you. Let him know and he will make arrangements with you. He can also deliver a hard copy of the Record.
​
Toronto Church Prayer Meeting
This is held on Wednesday at 7.00pm. Are you missing everyone? This is a great way to fellowship and pray together.
Meeting ID: .401 692 2827
Password: 031578
See you on Wednesday evening.
​
Thanks
Many thanks to JJ Pillay for the hours he has spent in preparing the online service for today, as well as to the church members who participated in the service.
​eNews
If you know of any church members who do not receive the Enews, please get them to send their email address or fill in the form below
​​
Member Page
We need to keep in touch with each other to maintain the community and family fellowship of our church. Many are doing this via Zoom. If you are not yet listed on our membership page we would encourage you to send your details through so that everyone can keep in touch. The site is secure and accessible only to church members. Check your eNews for the password. Send details through to Michelle
​
Online church
133 unique viewers watched the Easter program last Sabbath. Be blessed with the sermon today.
Sabbath School
Some of our Sabbath School classes will be conducted via Zoom.
Adult Sabbath School
Children's Sabbath School
(Please note that JETS is at 10.00am)
Directory

Pastor: Grego Pillay 0435 077 752 gregopillay@y7mail.com
Administration: Kevin Amos 0417 339736
Sabbath School: Con & Leanne Roussos 0413 223543
Growth Groups: Chris Drury 0429 131388
Worship Leader: Mel Pillay 0435 077751
Treasurer: Glenda Jeffries 0412 559304
Roster: Glenda Amos 0404 136467​ torontosdaroster@gmail.com
eNews: Alissa Holt 0413 487 111 torontochurchbulletin@gmail.com
HAPPY SABBATH
Welcome to
TORONTO CHURCH ONLINE
18 April 2020
(PRE-RECORDED SERVICE)
Online Service
You are invited to join Pr Grego and the rest of the church on Sabbath afternoon, 18 April, at 2:30pm to share and fellowship.
​
Meeting ID: 401 692 2827
Password: 031578
So do not fear, for I am with you; do not be dismayed, for I am your God.
Isaiah 41:10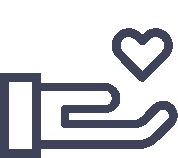 "Each of you should give what you have decided in your heart to give, not reluctantly or under compulsion, for God loves a cheerful giver."