Tithes and offerings may now
be given at church
​
However the best way to give is still
through egiving.
​
You will find useful tips on setting up an
account here
​
Offering Schedule:
July 24: Union Global Partnership
July 31: Local Church Budget
7 August: Local Church Budget
​
Can't get the Record?
Read it online
Sabbath School - Saturday 9.30am
​
Sabbath School is a group discussion based on the Bible. There is something for every age.
Church Service - Saturday 11.00am
​
Our Church Service is a time when we worship together, pray together and hear God's Word together.
"May the message of Christ in all its richness fill your hearts as you encourage each other ..."
Colossians 3:16
The craft group meets every Wednesday at the church
​
Looking forward to seeing you there and producing more beautiful quilts in the year ahead.
See you there!
These women were reformers but also very human, with their own loves, fears, heartbreaks and temptations. When we are called to stand for our faith, we can be inspired by their legacy.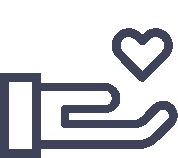 "Each of you should give what you have decided in your heart to give, not reluctantly or under compulsion, for God loves a cheerful giver." Photograph courtesy Walter Humphris
Come and visit us at Toronto Church soon