Pre-School Play Group
​
This is held every Monday, from 9.30-11.00am in the Toronto church hall. If you know anyone who would be interested please pass the word along to them.
​
There will be 30 minutes of singing, a story and craft followed by an hour of free play. The children love it and so do the parents!
Sabbath School - Saturday 9.30am
​
Sabbath School is a group discussion based on the Bible. There is something for every age.
Church Service - Saturday 11.00am
​
Our Church Service is a time when we worship together, pray together and hear God's Word together.



"Give thanks to the Lord for he is good; his love endures forever"





1 chronicles 16:34
The Mystery of Oak Island
​
Where is the money pit on this island and what has happened to it? Come along to a fascinating lecture by Graeme Tretheway on Thursday, 4 August.
Family trivia night
Aug 13
​
Form your teams and get ready to win!
Toronto 90th Anniversary
​
The Toronto 90th Anniversary Sub-Committee are continuing to meet and make plans for the celebration on October 29th. We are working on a Facebook Event invitation. If you have not friended Toronto Adventist Church on Facebook, please do so to get updates on what's happening at church and also to be able to invite your friends to join us for the 90th Anniversary.
These women were reformers but also very human, with their own loves, fears, heartbreaks and temptations. When we are called to stand for our faith, we can be inspired by their legacy.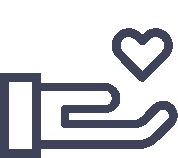 "Each of you should give what you have decided in your heart to give, not reluctantly or under compulsion, for God loves a cheerful giver." Photograph courtesy Walter Humphris
Come and visit us at Toronto Church soon