Church may be closed, but God still needs your tithes and offerings.
​
The best way to give is through egiving. You will find useful tips on setting up an account here
​
Offering today is for Local Church Budget
​
Are you missing your paper copy? These are still arriving and have been put in your folder at church. Elders are delivering, where possible, to members, especially those without access to the online Record.
Men of the Word
Meeting 9.00am Monday, June 15. The men will be meeting at the church. We will be practising hand hygiene and social distancing but it will be good physically see each other again. All men are welcome to attend.
​
Sabbath School Lesson Videos
Click here to watch episodes to help you study the lessons for this quarter.
​
Scripture classes
Watch this to inspire you to help out in schools. Your help is needed.
#WeRtheCHURCH
The SPD has decided to run #weRtheCHURCH on an ongoing basis - one program each quarter. The plan is to have three Friday night programs throughout the year (August 28, November 27 and March 26, 2021) and another Friday night/Sabbath program on June 25/26, 2021.
The programs will be themed around the Harvest Cycle, so the first Friday evening program on August 28 will have a "Prepare the soil" focus. They would be really keen to hear about stories that may fit into this theme. Please think about any initiatives that are happening across your conferences (at local churches, schools etc) that can be shared with the wider church community. Deadline for content is July 31.
More details here
​
​​​Toronto Church Prayer Meeting
This is held on Wednesday at 7.00pm. Are you missing everyone? This is a great way to fellowship and pray together.
Join Zoom Meeting
Meeting ID: .401 692 2827
Password: 031578
See you on Wednesday evening.
​​
Care Ministry
Craft days now being held every Wednesday in the church hall. All precautions will be taken to ensure your protection from the virus. We look forward to seeing you there. Many have been working at home to keep up the supply of quilts ready for distribution to the fire victims on the South Coast, so there should be lots of work for you to do!
​
Junior/Teens
A new series has been started for the Junior/Teens. It's called RESET. View episode 1 here.
​
Warning labels
A decision was made on Friday to make it mandatory to have a bold red, black and white pregnancy health warning on all alcoholic beverages. Thousands of families with experiences of Fetal Alcohol Spectrum Disorder (FASD) are overjoyed at this decision.
24% of young adults 24-29 years old don't drink - the percentage has doubled since 2001.
Directory

Pastor: Grego Pillay 0435 077 752 gregopillay@y7mail.com
Administration: Kevin Amos 0417 339736
Sabbath School: Con & Leanne Roussos 0413 223543
Growth Groups: Chris Drury 0429 131388
Worship Leader: Mel Pillay 0435 077751
Treasurer: Glenda Jeffries 0412 559304
Roster: Glenda Amos 0404 136467​ torontosdaroster@gmail.com
eNews: Alissa Holt 0413 487 111 torontochurchbulletin@gmail.com
HAPPY SABBATH
Welcome to
TORONTO CHURCH ONLINE
1 August 2020
Online Service
​
Click here if you have trouble accessing the program
So do not fear, for I am with you; do not be dismayed, for I am your God.
Isaiah 41:10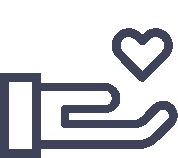 "Each of you should give what you have decided in your heart to give, not reluctantly or under compulsion, for God loves a cheerful giver."